In these digital and virtual times, Eindhoven based Dutch Designers Bart Hess, Rombout Frieling lab and Studio Harm Rensink believe that we should make more use of the potential of the human body and its capacities. They dreamt of a crosspollination between their rather different disciplines, ranging from film making to the design of textiles, products and buildings. Over the last five years, they developed a radical new building to bring their studios under one roof: The Body Building.
Driven to incorporate 'bodily' qualities into a building, the designers worked together with Werkstatt and Houben van Mierlo. The result is special: The Body Building is the first dwelling in the Netherlands constructed out of bio-based Cross Laminated Timber (CLT) and insulated with Lime Hemp, providing a healthy 'breathing' interior climate while storing over 200 tonnes of C02.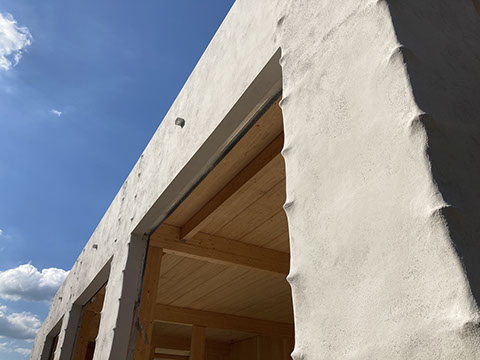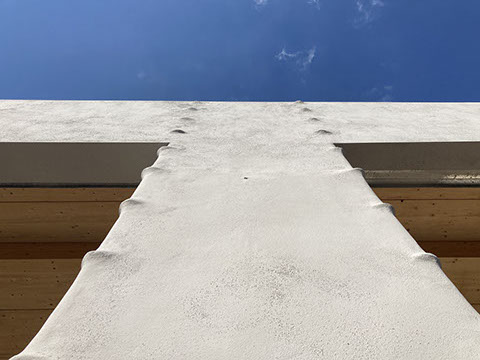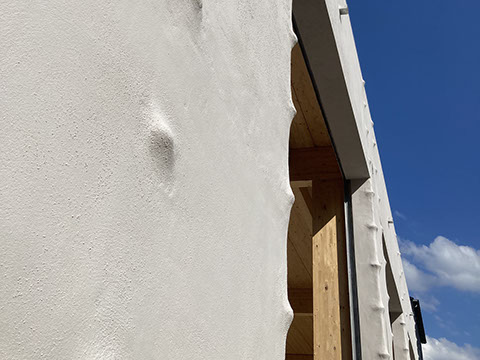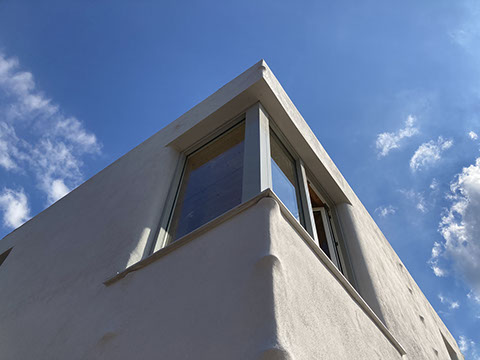 The iconic skin of The Body Building will reflect the significance of the Body: The organic Lime Hemp will be sculpted by hand and feet, and wrapped using a specially developed technique.
Like a Body, The Body Building will be healthy and sustainable. It will be built on grounds of the former NRE energy company in the centre of Brainport Eindhoven, the Design and Technology capital of the Netherlands. Next to the design and innovation studios, the building will house the Una Paloma Blanca language institute, three dwellings and a roof garden which stores water.
Development:
Rombout Frieling lab, Bart Hess, Studio Harm Rensink, Antonio Gutiérrez Rubio
Design team:
Rombout Frieling lab (lead), Bart Hess, Studio Harm Rensink,
Architectenbureau Werkstatt (materials), Houben van Mierlo (drawings)
Advisor:
Platform Allround
Main contractor:
Aannemersbedrijf M.P. Drijvers B.V.
Selected subcontractors:
ARCON houtconstructies B.V., Isohemp S.A. , Eigensinn
For more information:
Rombout Frieling, +31 6 41467059, mail@rombout.design