particle plan
how to cross this monumental bridge at night?
client: ig inszenierung kapellbrücke/wasserturm luzern
built in 1333, the kapellbrücke in lucerne is one of switzerlands most prominent landmarks, yet the bridge is hardly visible at night. partikel plan is the winning entry following an international competition to make the bridge a permanent and special part of the nighttime cityscape. the plan envisages the bridge to become a stage - whereby the dynamics of the movements of passers-by would be reflected by the illumination of the bridge. crossing the bridge will become a poetic performance
for the plan a system was invented to illuminate the thousands of wooden parts individually
the lighting system has been prototyped and the experience has been successfully tested. it is now pending full realisation.
partners: dus, drift, digiluce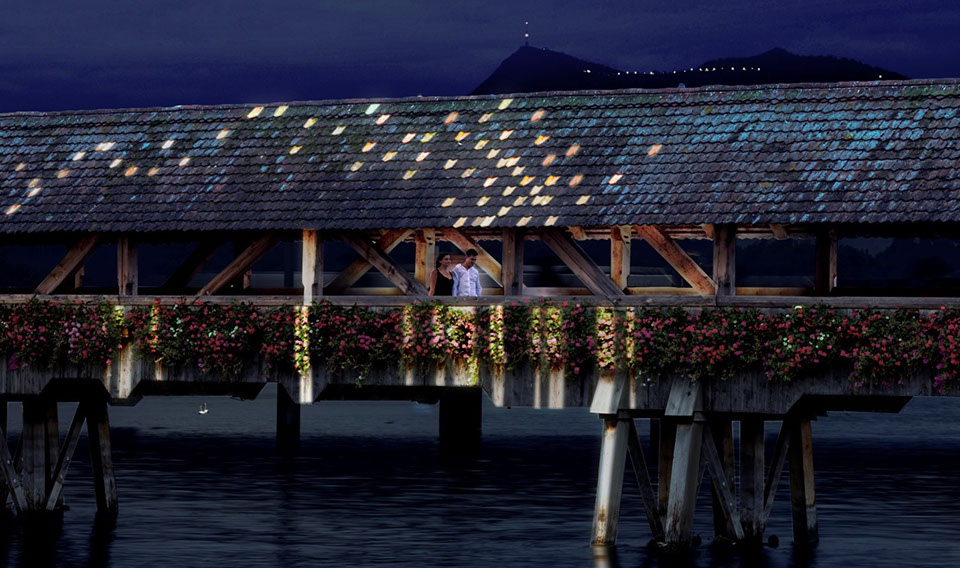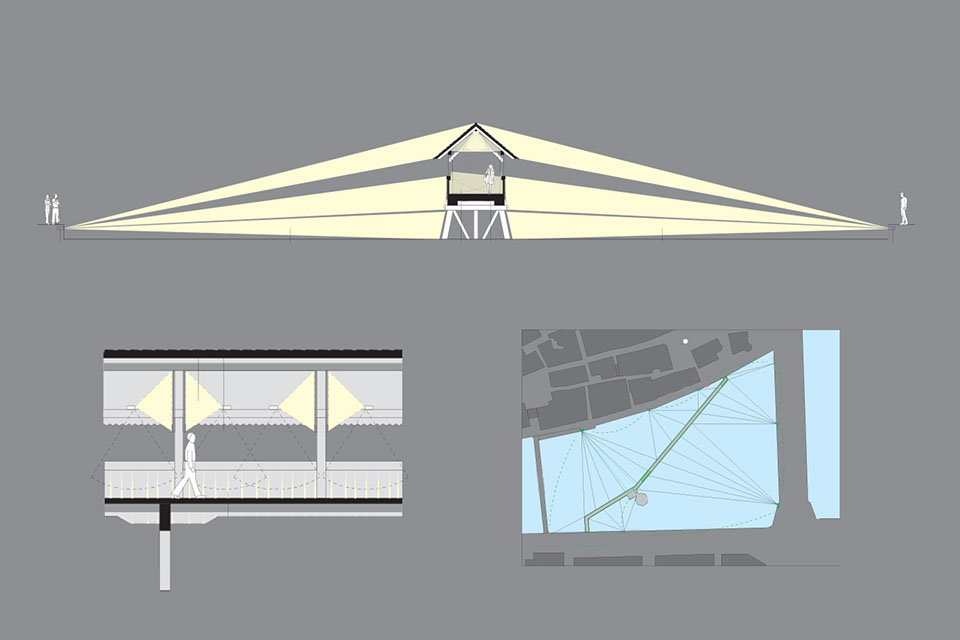 © Rombout Frieling lab
2021
Rombout Frieling lab
Kastanjelaan 400
5616LZ Eindhoven
the Netherlands
+ 31 6 41467059